'What an interesting press release', said nobody ever.
Judge Communications will cut through the white noise of cliched press releases with your authentic story and match it with the perfect platform. Bespoke, not scattergun.
We will target your best stories with the relevant programme. We know what producers and editors want because we did the job.
Politics, advocacy, sport and pop culture are our particular specialties.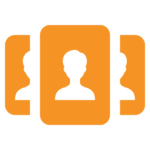 'How will we get the story to the decision makers?'
Yvonne Judge is an award winning journalist, broadcaster producer and documentary maker and digital editor. She has the ultimate contacts book.
Over twenty years experience with the production teams of RTE Elections, current affairs and news, primetime radio talk shows and national newspapers gives Judge Communications a unique advantage in Irish media.
Judge Communications will bring your story directly to the relevant editors producers and content curators.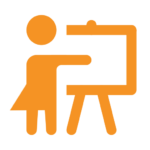 'I was on that show for an hour but I couldn't get my message across.'
As a producer on RTE flagship shows such as Ryan Tubridy, Marian Finucane, Drivetime and Liveline, Yvonne Judge knows how programmes work and what production teams want. Judge Communications will help you deliver your message live. 
We will prepare you for national campaign debates, broadcast and print interviews.
The Story Lab - Content Production
'I was late for work because I was gripped by this story.'
Judge Communications has over twenty years of experience in award winning writing, broadcast production and campaigning to know what stories you have that will capture an audience. *
You need to reach and hold your audience; listening, reading, watching your story.
The Story Lab will work on your stories; identifying and honing them with bespoke creativity for the audience you want to reach.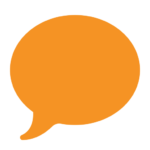 'Everyone is on social media but how do you cut through the noise and stand out from the crowd?' 
Judge Communications carry out a social media review on your online assets and content. Starting with your own front window; your website, then Facebook, Twitter, Linkedin and E-zine.
We will identify what content you should be pushing on social media and how; whether it be posts, video or podcasts.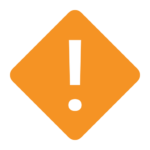 'What makes a successful campaign?'
Judge Communications has a track record of success in two referenda for social change in Ireland; Together For Yes and Marriage Equality. In both, calm reasoned debate and personal stories were crucial in the tactics for the successful strategy of delivering 60%+ in each Yes vote.
When raising a million euro for the Saint Vincent De Paul or The National Youth Foundation, the same rules apply; working with stakeholders and media to tell the stories to deliver a successful result. 
Judge Communications will design a bespoke strategy for your campaign, whatever the size.
Contact Judge Communications
Yvonne Judge
Judge Communications
Fumbally Exchange
5 Dame Lane
Dublin 2
Tel: + 353 87 662 4775
Email: hello@yvonnejudge.ie
*Yvonne Judge's Media Awards:
National Newspaper Print Sports Journalist of the Year.
PPI National Radio Awards Gold Medal, Producer The Marian Finucane Show, RTE Radio 1.
PPI National Radio Awards Gold Medal, Producer The Full Irish, RTE 2fm.
PPI National Radio Awards Gold Medal, Producer The Tubridy Show, RTE Radio 1.
New York World Radio Awards Silver Medal, Documentary Producer and Presenter, 'Victim Number 1' for RTE Radio 1 Doc on One.